UserGate Web Filter Virtual Appliance allows rapid deployment of the virtual machine featuring preinstalled components. The appliance is created in OVF (Open Virtualization Format) supporting vendors such as VMWare, Oracle VirtualBox.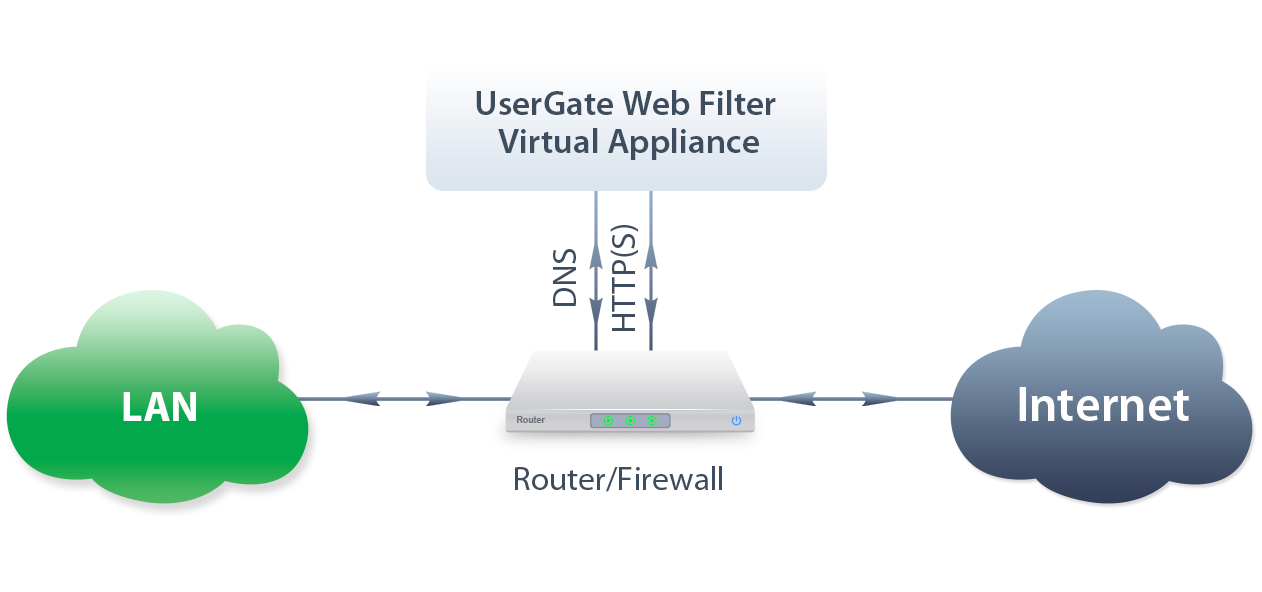 Follow the instructions below to launch the virtual machine.
Download and unpack appliance.
Import appliance. For importing follow the instructions available at VirtualBox and VMWare websites.
Check UserGate Web Filter virtual machine for correct setup. If you need access to UserGate Web Filter Virtual Appliance from your network, it is recommended to upgrade RAM to 4 GByte or more.
Launch UserGate Web Filter virtual machine.
Enter the console using username ubuntu and the default password ubuntu. Change password with passwd command. Note the IP address of the network interface with ifconfig command.
Update UserGate software. Run the following linux commands:



sudo apt-get update
sudo apt-get install webfilter4-appliance


Log-in to UserGate Web Filter Virtual Appliance at http://VirtualMachineIP:4040/admin/ as Admin (with capital A) and using the admin as password.
Register the product under the «Licence» tab. Use either trial or full license which you can request at sales@entensys.com. Enter obtained PIN into both fields - "PIN code" and "Serial".
Enable users under the «Users» tab.
Check the default filtering settings.
Now the appliance is ready for operation.
For filtering DNS requests specify the IP address of UserGate Web Filter Virtual Appliance as the DNS server on client computers.
For filtering the http protocol you may either specify the proxy-server for http protocol in your browser settings in the VirtualMachineIP:8080 format, or set up your firewall as a transparent proxy for the http protocol.